Infinity's End Fall20
Raffle Guide

∞ Because 4:20 once a year isn't enough! ∞
---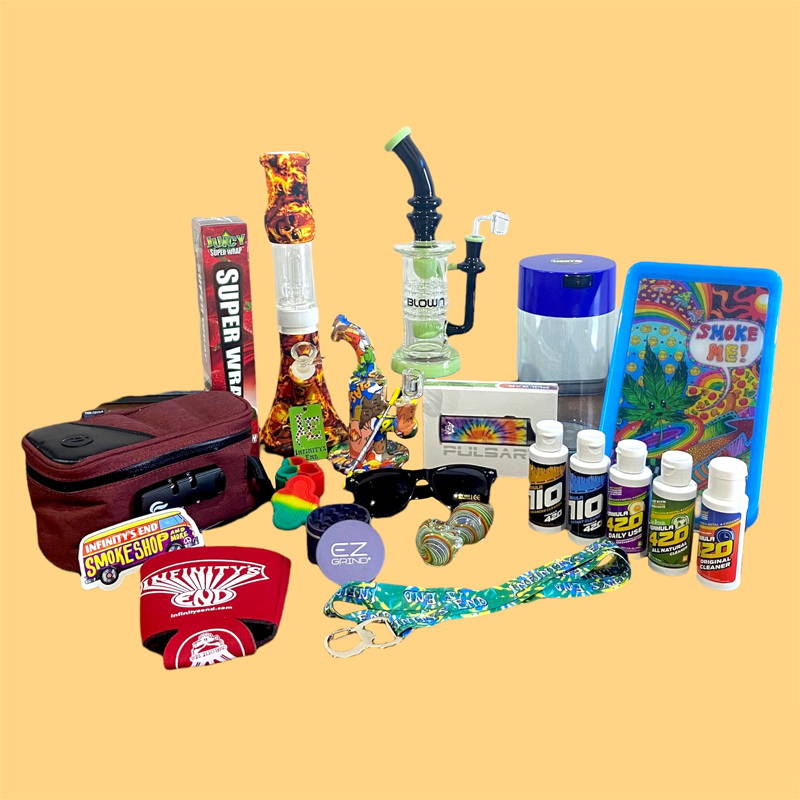 ---
• Silicone Bell Perc Water Pipe
• Tightvac Vacuum Sealed Container
• Skunk Locking Pipe Case
• 420 Brand Variety Pack Cleaners
• Slick Puck Silicone Container
• Silicone Bell Perc Water Pipe
• Tightvac Vacuum Sealed Container
• Skunk Locking Pipe Case
• 420 Brand Variety Pack Cleaners
• Slick Puck Silicone Container
---
---
• Silicone Water Pipe or Eyce Silicone Hand Pipe w/ Dabber
• Tightvac Vacuum Sealed Container
• Vatra Zippered Pipe Pouch
• Slick Puck Silicone Container
---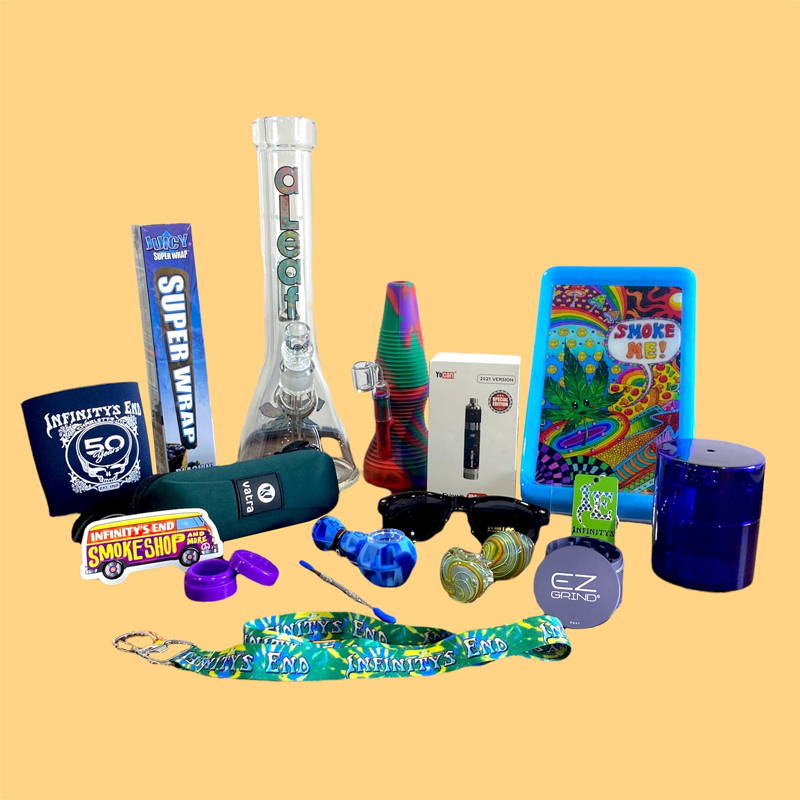 ---
• Silicone Water Pipe or Eyce Silicone Hand Pipe w/ Dabber
• Tightvac Vacuum Sealed Container
• Vatra Zippered Pipe Pouch
• Slick Puck Silicone Container
---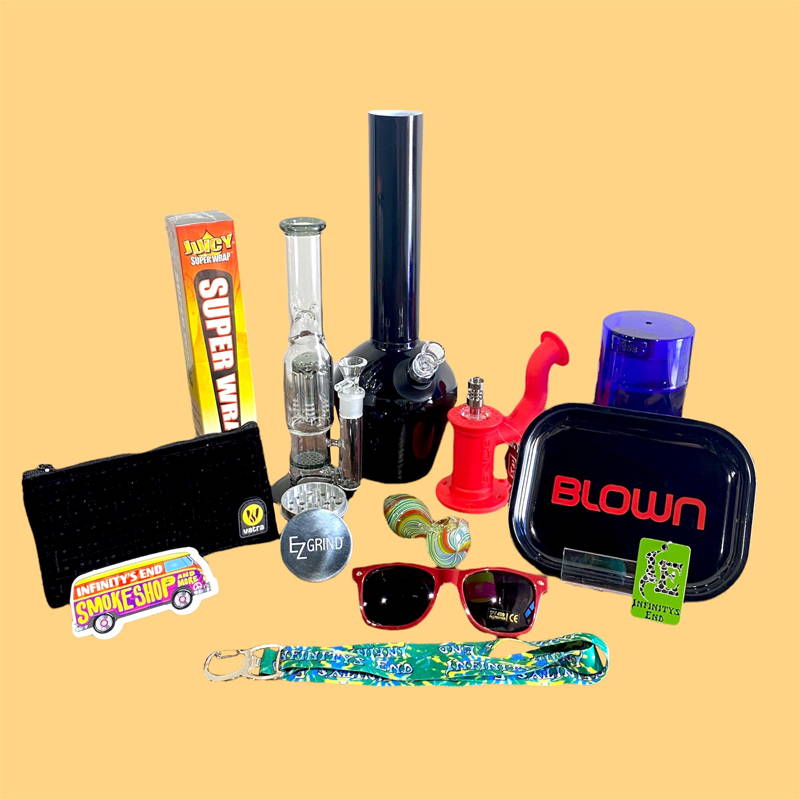 ---
• Stainless Steel Chill Water Pipe
• Tightvac Vaccum Sealed Container
• Vatra Zippered Pipe Case
• Slick Puck Silicone Container
• Stainless Steel Chill Water Pipe
• Tightvac Vaccum Sealed Container
• Vatra Zippered Pipe Case
• Slick Puck Silicone Container
---
• Cost - $3 per ticket / buy 5 or more for $2 each - tickets sold in store only. Last chance to purchase tickets will be Saturday 9/24 at 8pm.
• Eligibility - Must be at least 18 years old to enter and tickets must be purchased in store. All purchases must be made with a valid I.D. Employees, officers and directors of Infinity's End are ineligible to participate.
• How the raffle works - Each ticket is entered into our database and assigned its own number. The more tickets you buy, the better your chances to win. If you buy one ticket, you have one chance to win, whereas if you buy 10 tickets, you have ten chances to win etc. If you win, one of your entries is removed from the drawing. One person can win more than once. There will be three drawings per store (1st, 2nd and 3rd place prizes).
• Selection of winners - Winners are randomly determined using a virtual spinning wheel. There will be one spin per prize and one wheel per store. These drawings will be held on our Instagram (@infinitysend) 9/26 at 4:20pm.
• Notification of winners - Winners will be notified via email and by phone. An email and/or text will be sent to the winners within one day after the drawings. All decisions are final and binding. Should the efforts to contact the winners be returned as invalid, the ticket will become null and void and another random drawing will be placed to determine a winner. Winners must contact Infinity's End within 5 days of the sent notification to claim their prize. Failure to contact Infinity's End within that 5 day period will result in immediate disqualification and a new winner will be selected. No exceptions will be made to this rule. Infinity's End is not responsible for and shall not be liable for late, lost, misdirected or unsuccessful efforts to notify winners.